Survival Skills Day
A Recovery & Wellness extended countryside day visit!
What is it?
TGC's extended day visits are a chance for urban children to learn about survival skills in the countryside. Children will complete survival challenges that require teamwork, resilience and focus. These activities include:
cooking locally produced food on a campfire
Exploring the diverse woodlands
Learning about river conservation in the beautiful Darent Valley
Where is it?
Shoreham, Kent
When is it?
We have availability on the dates listed below. Places will be assigned on a first-come-first-served basis to schools with a high proportion of children receiving free school meals.
Monday 27th September 2021
Tuesday 28th September 2021
Wednesday 29th September 2021
Thursday 30th September 2021
Monday 4th October 2021
Tuesday 5th October 2021
Wednesday 6th October 2021
Thursday 7th October 2021
Groups will arrive at Shoreham station at 10:15am and leave after a campfire dinner at 6pm. Children will be home at 7:30-8pm after a fulfilling day!
Pricing:
We are able to offer these days to schools at the subsidised rate of £400 per day for one class of up to 30 children and five adults. This price includes all activity resources, waterproof clothing to borrow, snacks, and campfire supper. Children must provide their own packed lunch.
This price does not include coach or train travel costs.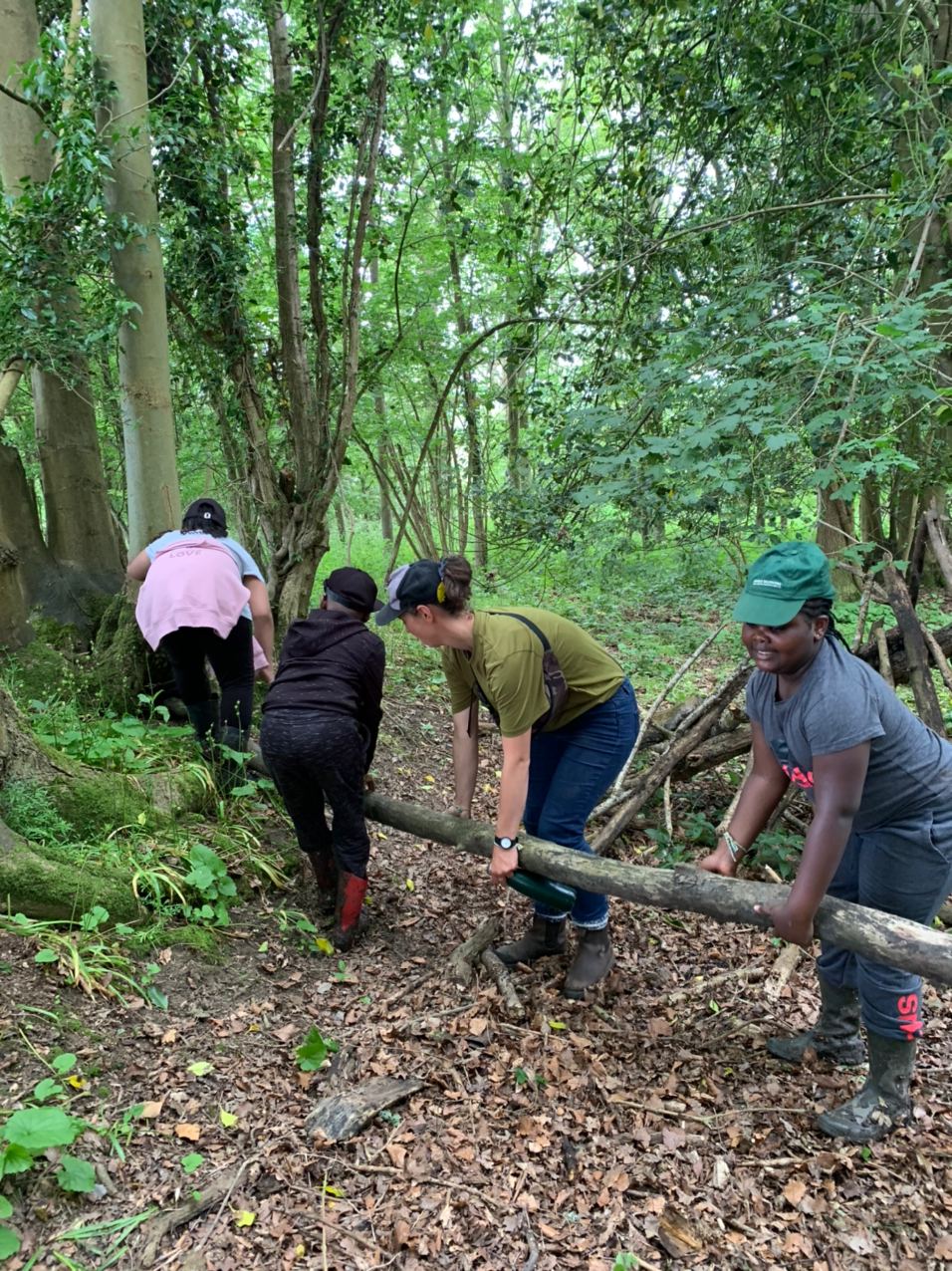 To book your place please email Countryside Manager Millie Darling at

millie@thegardenclassroom.org.uk

or phone 07483382763
TGC will provide a full Risk Benefit Assessment to read before the visit. All school staff are invited to visit the site prior to bringing a class. At least three school staff are required per group, included one designated school first aider. The TGC team is trained to deliver first aid, however for pastoral reasons school staff are to be the first to treat first aid with TGC offering support.
 just think this was an absolutely amazing experience for my class, they didn't want to leave.
They really came into their own in the outdoors.
– Year 5 teacher, Kingsmead Primary
I  think if I was living in a bombed London I would love to come here. I really get it. Why they liked it so much.
I'd like to come in my summers now.
– Year 5 child