Bees Community Morning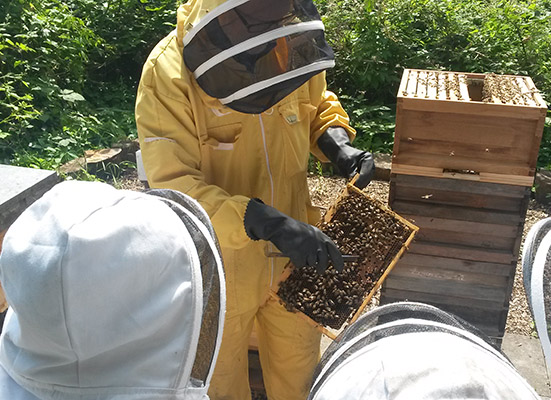 The Wonderful World of Bees Community Morning
TGC invites families, PTA & governors to experience the wonderful world of bees on Sunday 22nd April. 
Book a place for a two hour, hands-on session packed with fascinating facts that bring learning to life, inspiring your family or school community to learn more together. 
Visit our live hive in the King Henry's Walk Garden apiary, craft a beeswax candle and explore an inspiring local green space with a TGC facilitator. 
To see the flier for more information, please click the link here. 
Cost
Adults £5 and children go free. Children welcomed but must be supervised by an adult at all times.
How to book
To book your place, contact viv@thegardenclassroom.org.uk or call 07887 751472. 
When:
Sunday 22nd April 2018
10:00 am - 12:00 pm
Where:
King Henry's Walk Garden
11c King Henry's Walk
London
N1 4NX